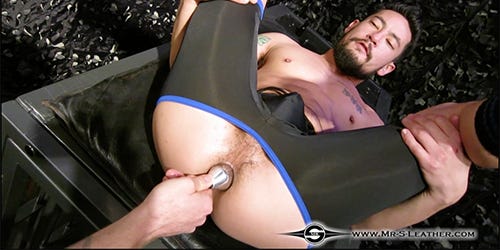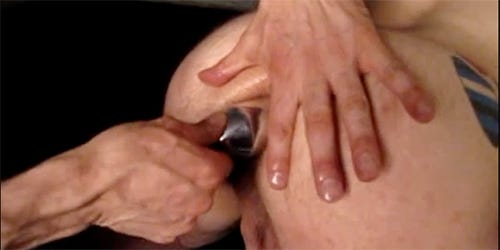 World's Most Comfortable Butt Plug (WMCBP)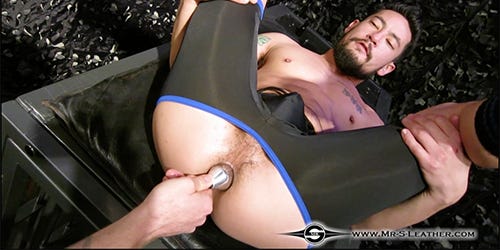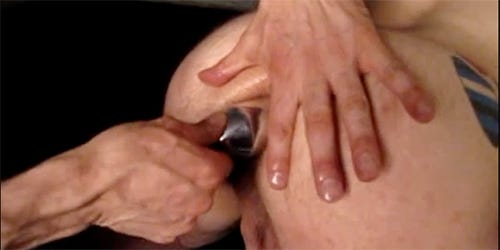 World's Most Comfortable Butt Plug (WMCBP)

The original three sizes of these metal and rubber butt plugs have been our best sellers for several years. Because they're so comfortable, they can be worn for many hours. They are solid aluminum, and they have medical grade rubber tubing connecting the base to the plug. If you like the feel of a butt plug, try one of these - you may want to wear one all day or all night!
| | | | | |
| --- | --- | --- | --- | --- |
| | Length | Circumference | Diameter | Weight |
| Small | 2.5" (6.4 cm) | 4" (10.2 cm) | 1.3" (3.2 cm) | 4 oz (124 g) |
| Medium | 3" (7.6 cm) | 4.75" (12.1 cm) | 1.5" (3.8 cm) | 8.5 oz (240 g) |
| Large | 3.5" (8.9 cm) | 5.5" (14.0 cm) | 1.75" (4.5 cm) | 10 oz (277 g) |
We offer a couple pointers to ensure the safe usage and life of this very unique product:
- For the life of the latex rubber tubing, it is recommended that only water based lubes or our own Mr. S Bodyglide silicone lube be used. Oil-based lubricant is not compatible with this toy.
- When you are ready to remove the plug, relax and simply push the toy out. Do not use the base or tubing as means for removal. Clean the plug with warm water and an antibacterial soap, and allow to air dry. Avoid cleansers or cleaning materials which are abrasive.
- Any item being inserted in your body should be inspected for cracks, breaks, rough edges before inserting the item.

If you find any cracks or weak spots in the rubber tubing, do not use the product and return it to us.

Mr-S-Leather makes every effort to ensure quality control of these products, however, we cannot be held responsible for damaged or defective insertables. Please inspect this item upon receipt and before each use. Products comprised of metal & rubber tubing (such as this product) may develop stress points which require repair. This is normal and something we are pleased to repair. In most cases, the cost to you is merely that of shipping. If you feel your product is in need of repair, do not use it and contact our Internet Sales Department for further instructions.