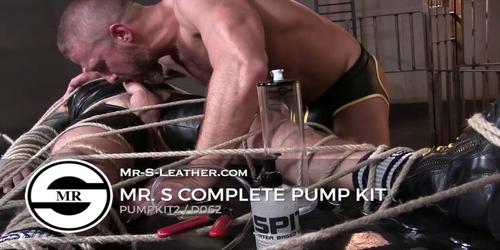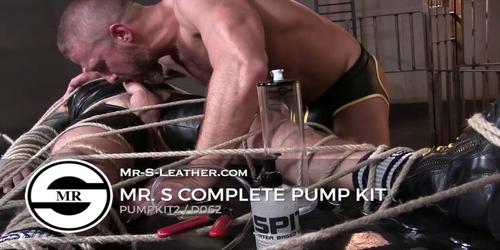 Mr. S Oval Cock Cylinder
Want to see you cock swell to its full potential? The Mr. S Leather's oval cock cylinder uses a unique process which results in a better seal and greater comfort. Our wide body cylinder helps to develop width and length up to 40% faster than a regular cylinder. The shape of each cylinder is oval, more like the natural shape of your dick. It is simply the most anatomically correct cylinder on the market.
This cylinder works equally well for beginning and advanced pumpers.
Hand crafted, diamond cut, flame polished cylinder
All cylinders are available in 9 inch lengths
Comfortable & Easy to use
Designed for easy vacuum seal without the use of rubber gaskets
Includes a quick connect/disconnect safety valve that maintains the vacuum after you disconnect the pump
Available in sizes 1-1/2" thru 2-1/2". Proudly made in the USA.
To find the right size, wrap a string loosely around your cock when hard and measure the string's length. Then use the following guide to help determine the size cylinder you need. It's better to have a little room, so we suggest going up a size if you're unsure.

PLEASE NOTE: MR S BRASS HAND PUMP (TT103), BLACK (CB603), AND CLEAR SILICONE (CB601) PUMP CUSHIONS ARE SOLD SEPARATELY
| | |
| --- | --- |
| String Length | Cylinder Size |
| 5 inches | 1 1/2 inches |
| 5 1/2 inches | 1 3/4 inches |
| 6 1/4 inches | 2 inches |
| 7 inches | 2 1/4 inches |
| 7 3/4 inches | 2 1/2 inches |