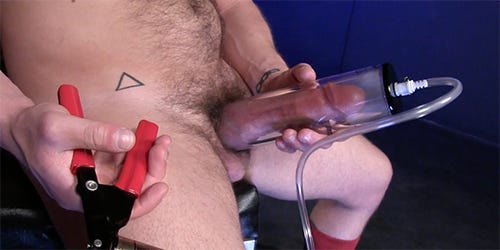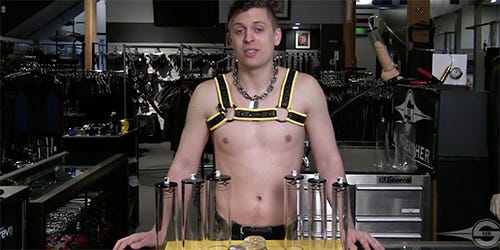 Thick-Walled Cock Cylinder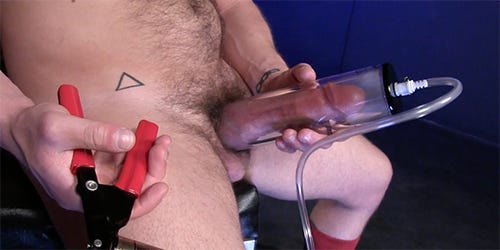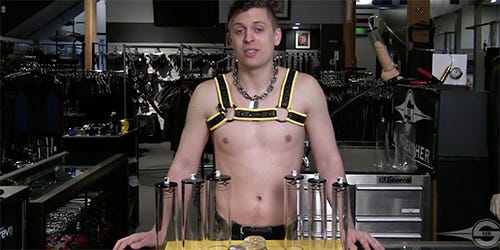 Thick-Walled Cock Cylinder
Over two times thicker than our existing pumps, these Thick-Walled Cylinders require less work and will help you see results faster.  The bottom is hand finished so it's super comfortable and seals easily with or without a pump cushion.   You'll love watching your meat grow as the pressure in the clear chamber increases.    
Made from heavy duty acrylic in the USA so these cylinders are resilient.  The thick wall allows the cylinder to be constructed without a flange they are even stronger.  Great for newbies and pumping aficionados alike.
Includes a quick connect/disconnect safety valve that maintains the vacuum after you disconnect the pump
Available in sizes 1-1/2" thru 2-3/4".
To find the right size, wrap a string loosely around your cock when hard and measure the string's length. Then use the following guide to help determine the size cylinder you need. It's better to have a little room, so we suggest going up a size if you're unsure.
PLEASE NOTE: MR S BRASS HAND PUMP (TT103), BLACK (CB603), AND CLEAR SILICONE (CB601) PUMP CUSHIONS ARE SOLD SEPARATELY
| | |
| --- | --- |
| String Length | Cylinder Size |
| 5" (13 cm) | 1.5" (3.8 cm) |
| 5.5" (14 cm) | 1.75" (4.4 cm) |
| 6.25" (15.9 cm) | 2" (5 cm) |
| 7" (17.8 cm) | 2.25" (5.7 cm) |
| 7.75" (19,7 cm) | 2.5" (6.4 cm) |
| 8" (20 cm) | 2.75" (7 cm) |